Fairport Harbor Yacht Club (FHYC)
440-354-9083 Clubhouse
Contact us at: admin@fhyc.com
| | | |
| --- | --- | --- |
| Mailing Address: | | Driving Address: |
| P.O. Box 1632 | | 1177 High Street |
| Painesville, Ohio 44077 | | Fairport Harbor, Ohio 44077 |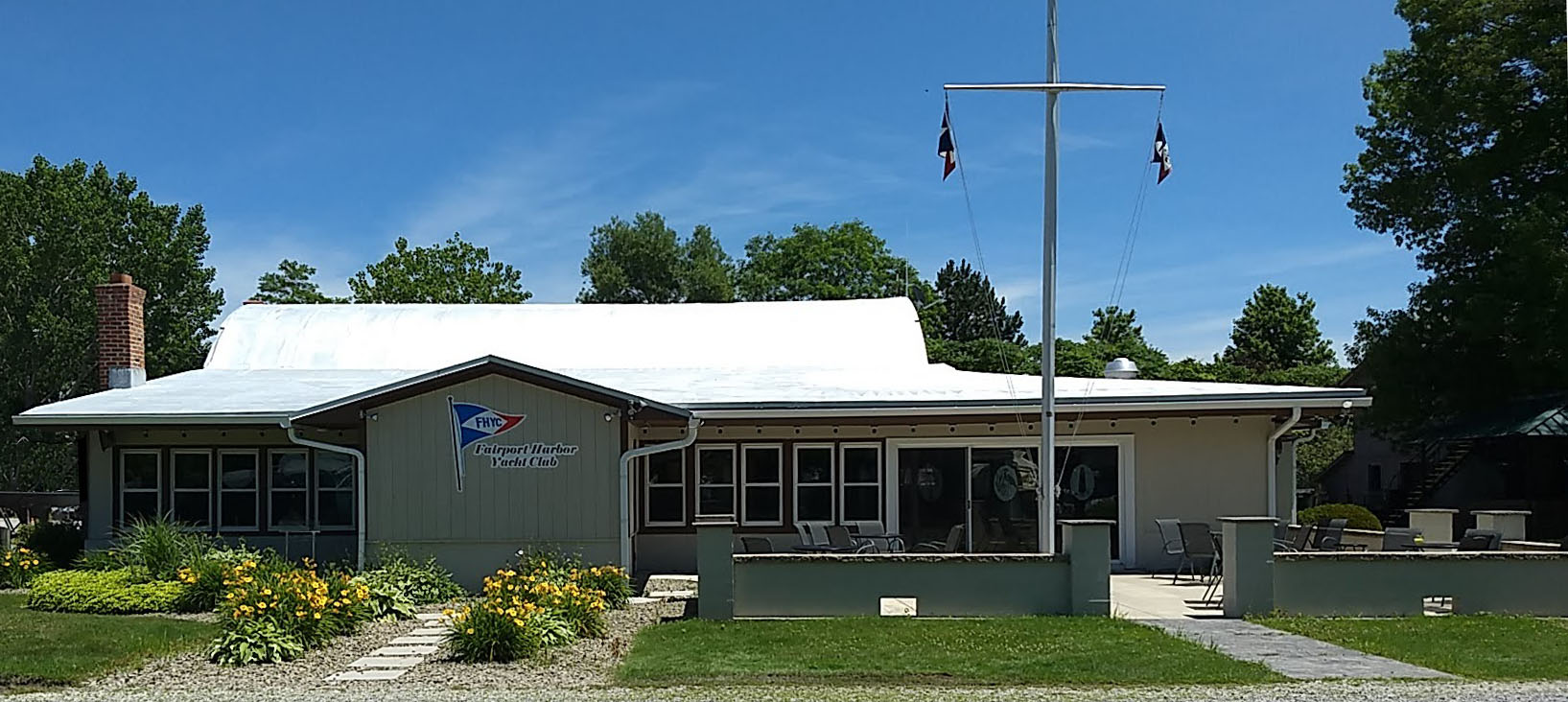 Welcome to the Fairport Harbor Yacht Club which is located on the scenic banks of
the Grand River at N41 ⁰44.417' W81 ⁰ 16.599', Lake County, Ohio.
We are a friendly, family-oriented club with many amenities to offer our members and guests. We have a full schedule of events that include, holiday
parties, club regatta, children parties and activities, and our famous dock crawl. Our members
and guests
enjoy our well-kept grounds, close parking and children's playground.
Our main club house has a full kitchen, large bar, and full bath and shower facilities with plenty of room for events and parties. We also have a large outdoor pavilion, attached shower house and smaller club house at our north end. All of our docks have greenspace, water and electricity, and ample water depth. We have our own wet well, boat ramp, and travel lift accommodating boats up to 12' wide and 34' long. During winter lay-up, we utilize our own cradle and trailer boat storage area.
We are affiliated with the ILYA and GCBA and offer reciprocal dock privileges. In the event of a boating emergency or bad weather on the lake, we will do our best to accommodate you and your vessel. We hope that during the 2020 boating season you add FHYC to your list of places to visit. We look forward to meeting you and your family.
Commodore, Patrick Setele 2023
To make arrangements to visit our club, please contact, Tim Bartel, Dockmaster at: tjb127@yahoo.com
Last Updated
03/07/2023